Welcome to Seattle Homestead!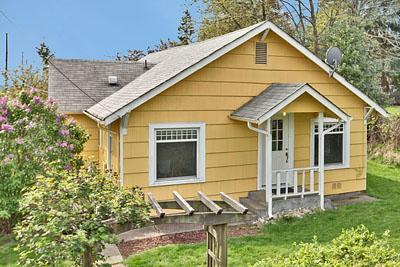 Our Urban Homestead
We formed Seattle Homestead in April 2011 to chronicle our urban homesteading and gardening adventures at our new home in West Seattle.  Here's the quick guide to the site:
Get to Know Us and What We're Doing:
Updates From Our Homestead:
Urban Homesteading How-To Articles:
New posts will be added here as they come in.  Stayed tuned for how we made our 55-gallon drum fruit tree planters, how we're using permaculture principles in our homestead design, and more!
Homesteading & Sustainability Articles:
How Can I Follow Along With Seattle Homestead?
The best ways to follow along with the site are to enter your email on the right side of any page to subscribe to updates from email, OR click the Facebook Like button at the top of the page to see updates in your Facebook feed.
We won't spam you ever. We hate electronic junk mail as much as we hate normal junk mail.
Located in the Seattle Area?
If you're in the Seattle area and interested in sustainability, permaculture, homesteading, and similar topics, I recommend bookmarking Jocelyn's Seattle Sustainability Events calendar. Also take a look at our Seattle Resources page, containing a number of local businesses that feature green or sustainable aspects.
Getting our Hands Dirty